MSDS Marine Becomes Reseller for Sonardyne's Marine Technology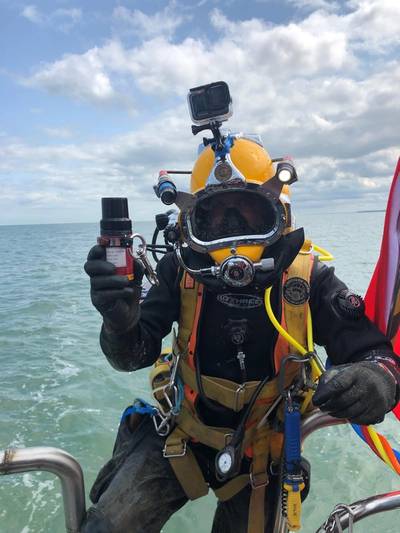 Marine technology company Sonardyne is expanding its reach by appointing MSDS Marine as its latest UK reseller.
MSDS Marine are a specialist marine and coastal contractor specialising in providing scientific and archaeological support across a variety of sectors including; offshore development, archaeological and ecological surveys, and asset monitoring and recording.
Its work includes the use of Remotely Operated Vehicles (ROVs), divers, and geophysical and hydrographic survey and they offer a complete package from planning to execution, and subsequent processing, visualization, and interpretation.
"MSDS Marine is now able to provide additional support to their customers through the supply of the latest marine technology from Sonardyne, not only by continuing to use the technology during projects, but also as an official re-seller," Sonardyne said.
Mark James, MSDS Marine Operations and Technical Manager. said: "MSDS Marine rely on technology for the majority of our underwater operations, with reliability being crucial to works in the marine environment. As a company we have used Sonardyne acoustic tracking for a number of years, tracking divers, ROVs, and geophysical equipment. Not only have we found the technology to be incredibly reliable and easy to use, but we have always been very impressed with the level of support that Sonardyne offer. We are proud to be able to continue to promote the systems as a re-seller, using our firsthand experience in the scientific and archaeological sector to do so."
MSDS Marine has used Sonardyne technology for a number of years, and the SCOUT, Micro and Mini Ranger USBL systems have played an important in the recent investigations of the archaeologically significant designated sites of the Rooswijk (sunk 1740), the London (sunk 1665), and the Bronze Bell wreck (sunk in the 18th Century). The precise, reliable positioning, along with the ease of use, have allowed for the accurate mapping and survey of the sites.
"It's great to have MSDS Marine as resellers for our shallow water USBL systems. It is quite unusual to have a reseller who also uses the equipment to the extent that MSDS Marine do. They bring a wealth of experience and expertise that will allow them to support customers from initial enquiry through to frontline support. We're delighted to have such a strong advocate on board as a reselling partner." Duncan Rigg, Sonardyne Sales Manager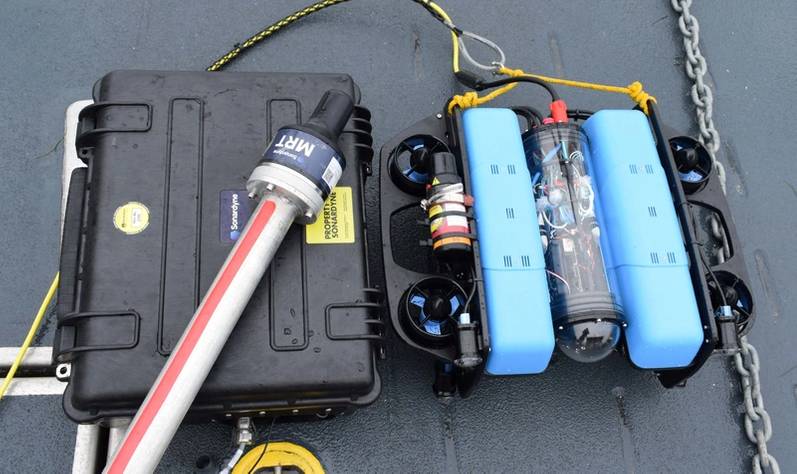 Micro-Ranger 2 system and ROV, ready for deployment on an MSDS Marine operation. - Credit: Sonardyne