Ocean Startup Challenge Awards 14 Companies $25K Each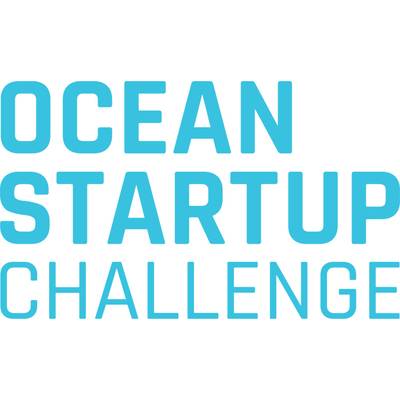 The first-ever Ocean Startup Challenge has awarded 14 startup companies with $25,000 each to help the companies advance their technologies and increase market adoption. They will also receive industry support, including coaching from an Executive in Residence. The companies were among 31 shortlisted to attend online bootcamps, receive one-on-one coaching and pitch to the Ocean Startup Challenge final judging panel last week.
Organizers had planned to announce 10 winners of the 2020 Ocean Startup Challenge, but the caliber of the startups led the judges to extend that pool to 14 winners. While all the shortlisted companies showed promise, the winning companies came out on top by convincingly showing that they understood the markets, had innovative technologies and the right team to execute on plans to solve major ocean challenges.
"The winners of the Ocean Startup Challenge showed strong potential to build globally competitive, market-focused solutions," said Melody Pardoe, Chief Engagement Officer of Canada's Ocean Supercluster. "Through the judging process it became clear that more and more innovators are identifying and pursuing opportunities in ocean sectors, and we're very excited to see these teams advance their business through the Ocean Startup Project and contribute to Canada's economic growth."
From the outset, the Ocean Startup Challenge had a diverse cross-section of 158 applicants from around the world. The 14 winning companies represent startups from British Columbia, New Brunswick, Newfoundland and Labrador, Nova Scotia, Ontario, Prince Edward Island, and Washington, D.C. The Ocean Startup Challenge sought companies that would thrive in Atlantic Canada's ocean tech ecosystem and would potentially find new partners or customers immersed in that ecosystem.
The Ocean Startup Challenge winners include:
3F Waste Recovery (Main Brook, NL) is a life sciences manufacturer focused on value adding local fisheries and natural resource waste streams into natural food, cosmetic and pharmaceutical ingredients.
Blue Lion Labs (Waterloo, ON) is providing fish farmers with an early warning sign of a sea lice event by using an underwater camera system powered by artificial intelligence.
Glas Ocean Electric (Halifax, NS) is building electric boat kits to convert existing and new boats to electric propulsion and is developing opportunities to dual purpose boat batteries as dynamic energy storage.
Grand River Robotics (Waterloo, ON) focuses on developing highly optimized robotic inspection platforms with connected web-based data back ends. Their AUV is an underwater robotic autonomous IOT solution that will minimize loss of fish through frequent and complete imaging of fish nets to ensure the rapid repair of holes.
In Nature Robotics (Hanwell, NB) designs and manufactures lightweight, low-cost, solar-powered, autonomous airboats for inland and coastal water monitoring and surveying applications. Their boats are built to be simple and straightforward to operate, easy for users to customize with add-on equipment, and reliable in operation.
Kavacha.ca (Canoe Cove, PE) uses fish waste to provide active protection to marine industries through direct-to-metal coatings in harsh environments. Their solution saves users more than 30% on material and labor, while increasing or maintaining asset lifetime, reducing toxin exposure/imprint, and providing a high-volume value add for a fishery waste stream.
Marecomms Inc. (Halifax, NS) designs and builds robust and broadband wireless communication solutions for maritime environments. Their first underwater wireless communication product, RObust Acoustic Modem (ROAM), has been put to numerous tests in challenging ocean environments in the North Atlantic and shown to offer nearly 200 times faster connection speeds than the existing solutions with significantly enhanced reliability.
qualiTEAS (St. John's, NL) is a corrosion inspection service company developing an AI-integrated image analysis software for near-real-time detection of corrosion and cracks on subsea assets.
SeaChange Biochemistry Inc. (Clark's Harbor, NS) creates chemicals for industry from sustainably harvested seaweed through an innovative biorefinery process.
SeaHawk Robotics (Vancouver, BC) develops and operates multi-domain UAV-based ocean observation systems that disrupt current paradigms by improving access, increasing safety, and reducing costs of data collection.
Subait Inc. (Dartmouth, NS) takes a scientific approach to develop a superior sustainable lobster bait substitute based on seafood co-products, replacing environmentally challenging commercial bait fish species.
Tracker Inventory Systems (Sydney, NS) provides aquaculture and seafood processing facilities automated inventory systems to reduce operating costs and provide production visibility for management and sales. Their solution uses computer vision technology to automate data entry, which eliminates manual and error-prone processes.
Virgil Group LLC (Washington, D.C.) is developing groundbreaking legal fisheries analysis software that goes beyond traceability to tackle this essential question in responsible seafood.
WeavAir (Toronto, ON) provides an end-to-end hardware and software solution for vessel emission monitoring by using predictive algorithms that promote regulation compliance and operation costs savings for ship owners, ship managers and port operation teams.