OceanGate Names Shuman COO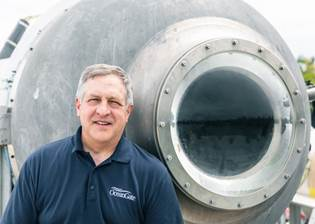 Manned submersible services provider OceanGate said it has named Robert Shuman as Chief Operating Officer effective immediately.
As COO, Shuman is responsible for ensuring operational excellence and positioning the company for future growth. He is tasked with overseeing strategic prioritization, resource alignment, and accountability across the company.
Shuman brings with him over 15 years of senior level management in business development, project management and operations. His previous experience has been in satellite communications, cloud-based products, smart antennas, online education, and VoIP companies where he has managed strategic account relationships with both public and private organizations.
Shuman has been awarded a patent for an Indoor Distributed Microcell. He received a Bachelor of Science degree in Mechanical Engineering from Tufts University and a Master of Science degree in Mechanical Engineering from Stanford University.