#Oi2020 History: Rigs to Reefs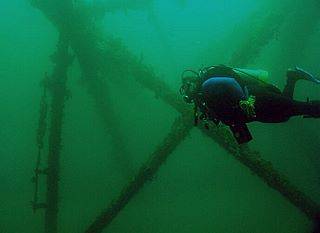 Did you know? Offshore petroleum platforms can also act as artificial reefs, thus creating ideal marine habitats. The program, known as "Rigs to Reefs," was established in 1979 with an Exxon experimental subsea structure, and has since formed the world's largest artificial reef habitat complex in the world.
In 1984, "Rigs to Reefs" reached federal status when the U.S. Congress signed the National Fishing Enhancement Act as a result of "increased interest and participation in fishing at offshore oil and gas platforms and widespread support for effective artificial reef development by coastal states," according to the Bureau of Safety and Environmental Enforcement (BSEE). The Act subsequently led to the development of the National Artificial Reef Plan the next year.
Currently, there are about 4,500 petroleum-related platforms offshore; as a result of "Rigs to Reefs," they benefit both the economy and the environment.
Marine Technology Reporter has been commissioned to publish the Official "Oceanology International 50th Anniversary Edition" which will distribute with the MARCH 2020 edition of MTR. For information on advertising in this edition, contact Rob Howard @ howard@marinelink.com, t: +1 561-732-4368; or Mike Kozlowski @ kozlowski@marinelink.com, +1-561-733-2477.