Eco Wave Power to Install Wave Energy Power Plant in Spanish Port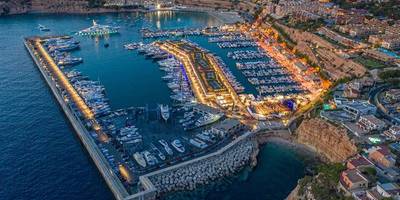 Wave energy technology firm Eco Wave Power has entered an official agreement with Port Adriano, Spain, for the potential construction of a wave energy power plant of up to 2MW.
According to the terms of the agreement, Port Adriano will assign a potentially suitable location to Eco Wave Power for a period of 20 years, while Eco Wave Power will be responsible for securing all the licenses, constructing, and commissioning the power plant/s and selling the electricity to be generated by the power plant in accordance with an approved production quota, to be determined for the site.
In what will be the first application of this technology in Spain, the power plant is planned to be constructed and commissioned in two stages.
The first stage is the construction of a plant of up to 1MW. The second stage involves the construction, operation and maintenance of the remaining capacity of the plant (2 MWs).
Port Adriano will have a right of first refusal to invest partially or fully in both stages of the project, and Eco Wave Power will have the right to combine the two stages of the project and execute the whole 2MW from the start; Eco Wave Power said.
Inna Braverman, Founder and CEO of Eco Wave Power commented: "When it comes to renewable energy, Spain foresees a sizeable buildout of new renewables capacity to reach 74% of electricity generation by 2030. Spain also has 8,000 km of coastline. The combination of Spain's ambitious renewable energy goals, along with its significant coastline, makes it an optimal market for Eco Wave Power. We are very excited about the collaboration with Port Adriano and would like to thank them for being true wave energy pioneers."
Antonio Zaforteza, CEO of OCIBAR, the company that owns the Port of Adriano, stated: "We believe that Eco Wave Power is a perfect fit to the innovation and sustainability vision of Port Adriano, creating a new way of generating renewable energy, that will help our port and our country to meet its ambitious goals to address the climate crisis. We are looking forward to welcoming this innovative project."
Eco Wave Power specializes in onshore/nearshore wave energy technology. It installs its systems in the onshore and nearshore environment and attaches them to marine structures, such as breakwaters. Read more on how its system works.