Saipem to Advance Shell's FlatFish Technology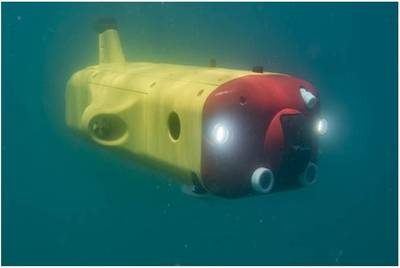 Italian oil and gas contractor Saipem said it will work with Shell to further enhance key features of the oil major's proprietary subsea autonomous vehicle, FlatFish.
Since March 2018, Saipem has been the sole developer of FlatFish technology for Shell. FlatFish is a resident subsea autonomous vehicle able to perform complex inspection tasks, particularly suited to Brazil's pre-salt offshore fields. It was previously developed by Brazilian research institution SENAI CIMATEC in partnership with DFKI over a four-year project funded by the Brazilian oil and gas regulator ANP's research and development program and EMBRAPII.
Saipem said its work to advance the FlatFish technology will be driven out of its headquarters in Italy in collaboration with Brazilian entities, and will seek to build on the vehicle's capabilities for riser inspection, data harvesting from subsea sensors, contactless monitoring of the cathodic protection systems and a flying-hanging garage for the launching/recovering and subsea recharging/reprogramming of the vehicle from offshore platforms.
The enhancements will be obtained thanks to the support of SENAI CIMATEC, which, together with Saipem do Brasil, entered into a contract with Shell Brasil on December 3 for the development of the aforementioned advanced functionalities for the FlatFish.
The partners are targeting commercial application by 2020.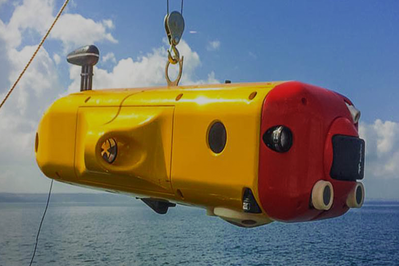 (Photo: Saipem)

• Brazil • Saipem