NOAA Seeks Applicants for Hydrographic Services Advisory Panel Membership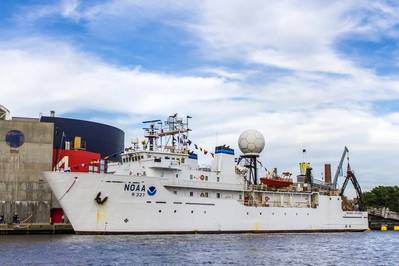 NOAA announced it is seeking candidates for the Hydrographic Services Review Panel, a federal advisory committee that advises the NOAA administrator on the agency's hydrographic programs, products and technology. Applications must be received by April 28.
Quality data is essential to NOAA maritime programs, whether it is developing innovative products for precision navigation, creating richer data streams for ocean observations, or tapping into new possibilities of crowdsourcing and other modes of data collection. As future priorities are determined, we depend on advice from actual users of our products, and this panel is a vital part of that information gathering process.
The panel advises NOAA on operations and research issues related to hydrographic surveying, nautical charts, tides and currents, geodetic and geospatial measurements, and coastal resilience. Applicants should have expertise in marine navigation; port administration; marine shipping or other intermodal transportation industries; cartography and geographic information systems; geodesy; physical oceanography; coastal resource management, including coastal resilience and emergency response; or other science-related fields.