New Subsea Cutting Technology Unveiled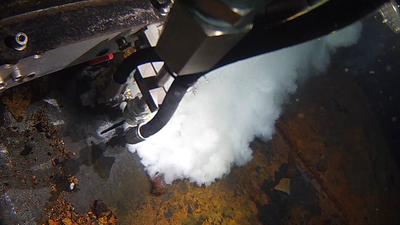 Services company James Fisher Offshore (JFO) has developed an advanced internal abrasive cutting system designed to offer higher performance, cost savings and operational efficiency to support the oil and gas industry's decommissioning cost reduction target.
The abrasive cutting technology offers an innovative method for the internal cutting and removal of subsea tubular structures, ranging from piles and jacket legs through to well casings and well heads. Due to its higher accuracy and success rate, the system delivers enhanced performance with minimal downtime, as well as a reduced operational footprint, JFO said.
The system, already deployed offshore for use in a unique deepwater cutting operation at water depths in excess of 180 meters, surpassed expectations for speed, accuracy and reliability – capable of severing double-plated hull sections greater than 84 millimeters in one pass, the manufacturer said.
Will Carrier, offshore manager at Atlantic Subsea Ventures, explained, "Our project required a cutting system that would allow for precision and efficiency, not only with the finished cut, but also in its deployment, installation and operation. James Fisher Offshore was able to tailor a system that offered multifaceted options depending upon the project requirements at the time.
"The provision of the James Fisher Offshore abrasive blast system, backed by a proactive management team and experienced, adaptive offshore technical crew enhanced our project results exponentially. We will most certainly be utilizing this system again within our future projects."
A number of performance additions, including real-time cut verification, visual external cut monitoring and increased flexibility offer significant operational advantages. The unique airflow system negates the need to de-water and reduces the amount of operations in the task, minimizes the equipment required, and a leads to a 60% reduction in the overall cutting time. While the cut verification system also ensures complete operator and customer certainty, helping to reduce the risk of stitching and, ultimately, reducing risk of over-run on high cost projects.
The launch of this new abrasive cutting technology comes in quick succession to JFO's cut and lift product, ICLT, that aims to help streamline decommissioning projects.
Jack Davidson, managing director at James Fisher Offshore, said, "Our investment in this new technology and skilled personnel demonstrates our commitment to be the integrated back deck equipment provider of choice for full life of field support.
"Globally our decommissioning and demolition projects continuously increase, as does our ability to deliver more complex projects – further expanding our capabilities to support the global leaders in this area. With the development of our capabilities and continued investments, we're successfully transitioning from an equipment provider to a solutions-based service provider, adding value to our customers' operations."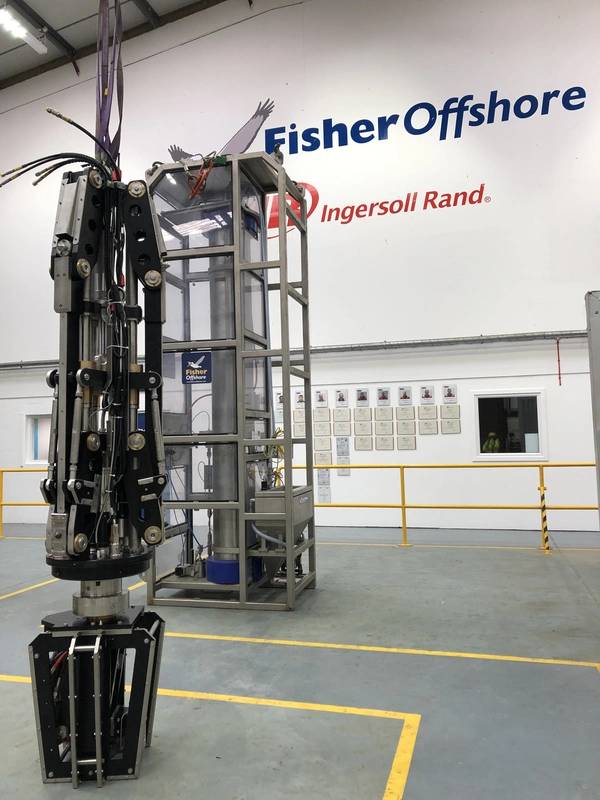 (Image: JFO)

• James Fisher • oil and gas industry