Transocean Drilling Rig Fleet Update Summary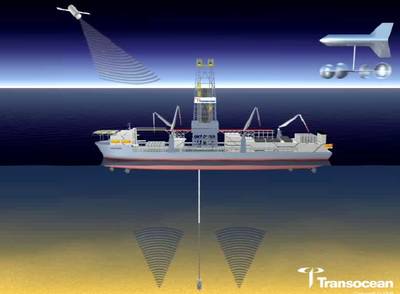 Transocean Ltd. has issued a monthly Fleet Update Summary which includes new contracts, significant changes to existing contracts, and changes in estimated planned out-of-service time of 15 or more days since January 16, 2014.
The total value of new contracts since the January 16, 2014 Fleet Status Report is approximately $66 million.

Estimated 2014 out-of-service time increased by a net 150 days, including 91 days primarily associated with customer-requested and substantially reimbursed upgrades on the GSF Galaxy I; and 45 days on the M.G. Hulme, principally for preparation in advance of anticipated contracts.

Other items include:

Discoverer Seven Seas - Inpex exercised a one-well option offshore Indonesia at a dayrate of $500,000. In addition, the rig was awarded a one-well contract by an undisclosed customer at a dayrate of $400,000.
The company sold the high-specification jackup, GSF Monitor, which was previously held for sale. The details of the transaction have not been disclosed.
www.deepwater.com

• Indonesia