Trimble Marine Construction Software for Positioning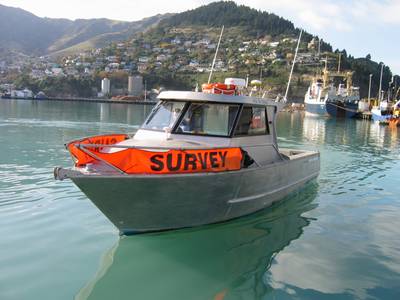 The new Trimble Marine Construction Software for Positioning provides contractors with the ability to perform their own pre-/post-construction hydrographic survey.
The system consists of Trimble Marine Construction software and a single beam echo sounder (SBES) for data acquisition, editing, plotting and dredge volume calculations. According to the developer, Contractors can reduce rework, increase productivity and improve site safety with a better understanding of the underwater environment.
The accuracy of the waterway bed survey is the combined accuracy of the GNSS position and the echosounder, which can be better than 10 cm (4 inches) vertically. The use of Trimble Marine Construction software real-time filters helps to create a clean surface that can be sent to the dredge or the office for analysis.
This software has been tested in the field on many sites. Functionality can be extended with a toolbox of associated software (e.g. Trimble Marine Construction Dredging and Placement) and sensors.
Utilize dredging support for pre-/post-dredge surveys to identify high and low spots, calculate progress volumes and send grid model updates to both the office and the dredge vessel. Supporting a wide range of sensors, it can also be used for simple navigation tasks like tug, workboat or barge positioning at the dredge/construction site. Trimble Marine Construction Software for Positioning supports subscription electronic charts, open-source charts and Automatic Identification Systems (AIS) for improved safety and navigation in congested waterways, use it to accurately and efficiently place Aid to Navigation (ATON) buoys and anchors.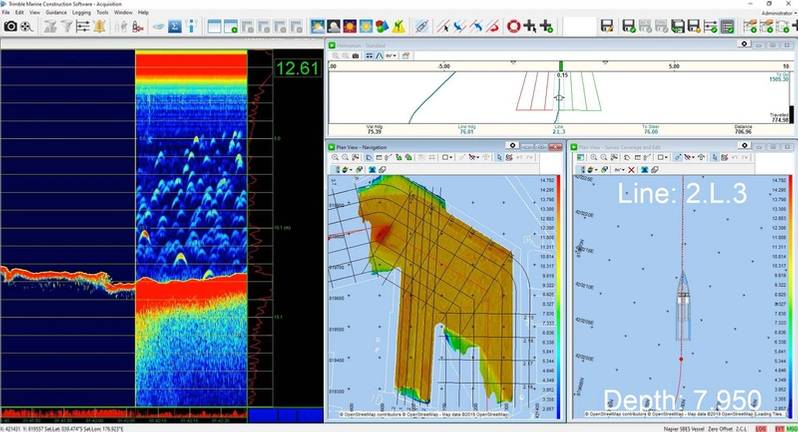 (Image: Trimble)

• automatic identification