Unique Group Names New CEO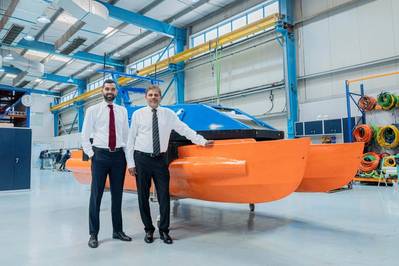 Unique Group, a subsea technology and engineering services firm, has appointed Sahil Gandhi as Chief Executive Officer (CEO), succeeding Himanshu (Harry) Gandhi, who will now assume the position of Chairman of the Group.
Acting as Unique Group's COO since 2017, Sahil Gandh has previously held Executive Director and Group Sales Manager roles.
Harry Gandhi, Chairman of Unique Group, founded the company in 1993 with three employees, turning it into a multinational organization with over 500 employees today.
On the appointment of Sahil Gandhi as CEO, Harry Gandhi said:"Over the years, Sahil has been instrumental in shaping Unique Group to become a leader in providing comprehensive technical and digital solutions for the subsea, renewable, and wider energy industries, with a continued focus on sustainability. Sahil's appointment heralds the beginning of a new era for Unique Group, and I'm confident that his expertise, passion, and ambition will steer the company towards new heights."