NOAA Chooses OPT for Uncrewed Maritime Systems Services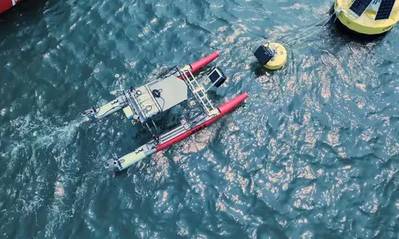 Ocean Power Technologies (OPT) announced the award of three separate Indefinite Delivery Indefinite Quantity (IDIQ) Multiple-Award Contracts (MAC) from the U.S. National Oceanic and Atmospheric Administration (NOAA).
NOAA has selected OPT as one of several Multiple Award IDIQ contract holders to provide Uncrewed Maritime Systems (UMS) Services to NOAA's Office of Marine and Aviation Operations (OMAO), Uncrewed Systems Operation Center (UxSOC).
According to OPT, these contracts have the potential to result in millions of dollars of revenue for OPT, and the ordering period is set to span three years, starting on September 1, 2023, and concluding on August 31, 2026.
Under these contracts, OPT will bring its expertise to three domains:
Living Marine Resource Surveys and Research: OPT will utilize cutting-edge Uncrewed Maritime Systems to support NOAA in conducting vital marine resource surveys and research.
Meteorological and Oceanographic Observations: OPT's innovative technology will play a pivotal role in enhancing NOAA's meteorological and oceanographic observations, further advancing our understanding of the natural world.
Ocean Exploration and Characterization: OPT will collaborate with NOAA to explore and characterize the depths of our oceans, contributing to the discovery and preservation of invaluable marine ecosystems.
OPT's CEO Philipp Stratmann said: "We are thrilled to be selected by NOAA for these significant and material contracts, which represent a pivotal moment in our company's history.
OPT is committed to pushing the boundaries of technology and innovation in the marine industry, and these contracts underscore our dedication to creating sustainable and effective Uncrewed Maritime Systems and our capacity to deliver innovative and efficient solutions.
"We look forward to working closely with NOAA to achieve our shared goals of environmental stewardship and scientific advancement – while also generating value for our company and our shareholders in the process."