DNV GL to Test Bolt Fatigue for API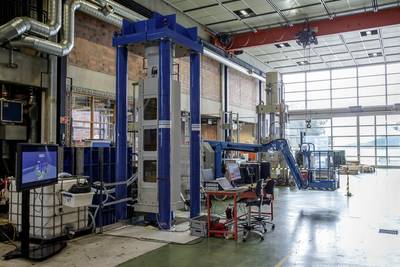 DNV GL said it has secured a contract from the American Petroleum Institute (API) for the full-scale S-N fatigue testing of large diameter bolts. The objective of the program is to improve fatigue assessments of critical bolted connections particularly in subsea applications by generating new test data.
S-N Fatigue testing is the graphical presentation of the dependence of fatigue life (N) on fatigue strength (S). The testing will take place in a strictly controlled environment within DNV GL's global laboratory network involving its sites in Columbus, Ohio and Norway, which provide extensive corrosion expertise and the ability to test up to capacities of 7,500 kN. These laboratories have key subject matter experts in the areas of fatigue of subsea equipment, bolting connections, cathodic protection and instrumented tests. The tests will be highly instrumented to record the number of cycles, stresses, strains, current, pH and oxygen level.
After testing is completed by late 2019, the data will be shared on DNV GL's digital platform Veracity throughout the program. Veracity provides a secure platform for sharing not only key findings and test images, but all logging data with the API project team so they can monitor tests and carry out independent analyses.
"The safety of our operations is priority number one in our industry. Our standards, technical and certification programs are part of the many ways we help industry and companies achieve quality management and safety goals," said Debra Phillips, vice president of API Global Industry Services.
"Through research and testing such as the work that DNV GL will complete, we contribute to a culture of safety, innovation and continuous improvement in the natural gas and oil industry," Phillips added.
Frank Ketelaars, Regional manager Americas, DNV GL - Oil & Gas, said, "It is encouraging to see API taking a leading role in enhancing industry safety. The type of fasteners tested are used in critical subsea applications and are often exposed to fatigue loads combined with high pressures and temperatures. Enhanced knowledge of fatigue performance will enable cost effective designs ensuring safe operations of this critical equipment."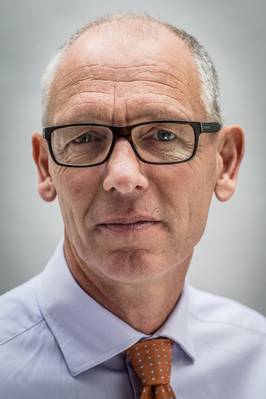 Frank Ketelaars (Photo: DNV GL)

• American Petroleum Institute • Americas • DNV GL