Forum Subsea Continues Sonardyne 6G Investment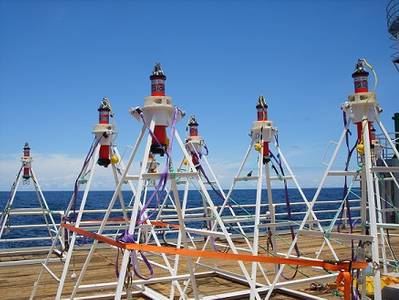 Sonardyne International Ltd. has received another major order for Compatt 6G transponders from Forum Subsea Rentals, a division of Forum Energy Technologies, Inc. Formerly know as DPS Offshore, this latest order brings the total value of 6G equipment purchased by the company to approximately $3 million over the past year.

In addition to the Compatt 6s, Forum Subsea Rentals has also taken delivery of a Ranger 2 USBL tracking system from Sonardyne's Asia office. This, along with the other 6G technology ordered throughout the year, will be available from Forum's worldwide equipment rental pools from where it will be used for global subsea positioning projects.

6G products utilise Sonardyne's ultra-wideband width, digital ranging and telemetry protocols developed to increase the precision, speed and reliability of acoustic positioning and aided inertial navigation operations. The platform has been proven to deliver significant operational savings, allowing multi-user subsea construction survey tasks to be completed in less time than was previously possible.

www.sonardyne.com


• Forum Energy Technologies Inc.