Fugro Wins Project Off Dutch Coast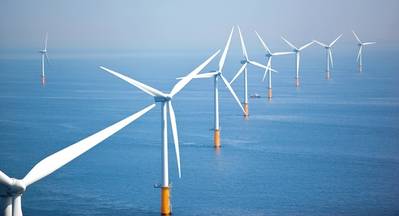 Fugro won a substantial marine site characterization project off the Dutch Coas, the largest geotechnical site characterization program tendered by the Netherlands Enterprise Agency (RVO.nl, part of the Ministry of Economic Affairs and Climate Policy) and to be performed in the Hollandse Kust (west) Wind Farm Zone. Other contracts executed by Geo-data specialist Fugro in the various zones of Hollandse Kust (zuid and noord) and Borssele wind energy developments since 2015 include geophysical and geotechnical data acquisition and metocean monitoring.
With project preparations underway, and a target start date in April, contract finalization is expected soon. The geotechnical program will continue until September and comprises a seabed investigation and borehole drilling. Fugro will also deliver standard and advanced laboratory testing and an integrated geological/geotechnical soil model which will be used by future developers of the wind farm to prepare their bids.
The fieldwork will useFugro vessels including state-of-the-art geotechnical drilling vessel, Fugro Scout. Deployment of Fugro's innovative SEACALF MkIV system for seabed cone penetration testing will enhance operational safety as its coiled rod requires no manual handling. The system is also much less weather sensitive than conventional systems, increasing productivity by avoiding downtime.
With a total capacity of 1400 MW, the Hollandse Kust (west) Wind Farm Zone lies in the coastal waters of the province of Zuid-Holland, 51 kilometers off the west coast of the Netherlands.