Huisman and ESD Forge Offshore Cable-Lay Solutions Alliance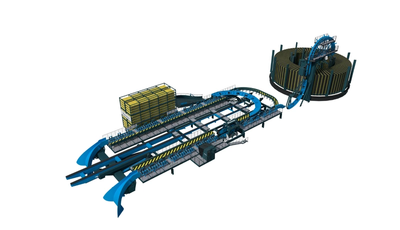 Dutch firm Huisman, which makes heavy construction equipment for the global offshore energy industry, has signed a partnership agreement with ESD to expand its cable-lay product portfolio and increase its position in the offshore wind market.
The agreement will see the combination of ESD's expertise in designing smart cable-lay solutions with Huisman's in-house engineering, production, and service capabilities of turnkey equipment.
Huisman said Wednesday it had focused on the cable-lay market since 2022, pioneering innovative concepts and intelligent solutions for cable handling, protection, and storage.
Notably, Huisman said, earlier this year, the company secured its inaugural contract from Dong Fang Offshore for a substantial 3,000mt capacity cable carousel. In addition, a letter of intent (LOI) was inked with the same company, signaling intent to collaborate on the delivery of an advanced cable-lay system (CLS).
The partnership's initial focus is on Huisman's transferable inter-array CLS, designed for swift mobilization on multi-purpose vessels. This system addresses the growing demand for adaptable and efficient cable-laying solutions, Huisman said.
Charlotte Roodenburg, Manager New Build Sales at Huisman: "By harnessing Huisman's ability to provide comprehensive turn-key solutions for complex equipment and leveraging ESD's extensive track record in tailoring cable-lay solutions, this partnership is well equipped to provide the market with turn-key, innovative cable-lay solutions built on track record and extensive industry knowledge."
Gavin Rippe, Managing Director at ESD: "ESD is delighted to sign a collaboration agreement with Huisman, from which both companies will gain significant mutual benefit. ESD's historical track record in designing the most advanced cable-lay vessels will be of great benefit to the partnership."