Hydromea at the helm on Subsea Wireless Optical Comms
Hydromea is leading the development of the global underwater wireless optical communication standard for bandwidths up to 10Mbps within the Subsea Wireless Group (SWiG), of which Hydromea has been a member since 2019.
Hydromea, emerging player in the field of wireless optical communication systems, can send data through water at speeds of up to 10Mbps using dispersed LED light, a technology the company says assures wide-angle communication coverage as opposed to laser systems. Hydromea's technology enables wireless, high-speed, low-latency communication between two or more communication nodes at depths down to 6,000 meters.
"We are very proud that our work on underwater wireless technology earned us a prominent place within the Subsea Wireless Group and that the industry players have entrusted us with leading the development of the standard," said Felix Schill, co-founder and CTO of Hydromea.
Chevron, Equinor, and TotalEnergies became members of SWiG to drive interoperability of underwater wireless technologies in the energy sector. They welcome initiatives that take a lead on development of industry standards. This will positively affect the adoption of underwater wireless technology by the industry.
Shreekant Mehta, SWiG project manager, added: "Hydromea have been a key party in the development of SWiG standards. In co-operation with an operator, they are drafting an open standard that will facilitate interoperable 1-10mbps FSO (free-space optical) communications for the industry. This standard will be donated to SWiG for review and will significantly accelerate the SWiG timeline. End users will be able to deploy high speed FSO technology that adheres to a SWiG standard. Standardisation initiatives require collaboration and cooperation between vendor competitors. We are lucky in SWiG to have a high level of cooperation between vendors. Hydromea are a great example of this collaborative spirit."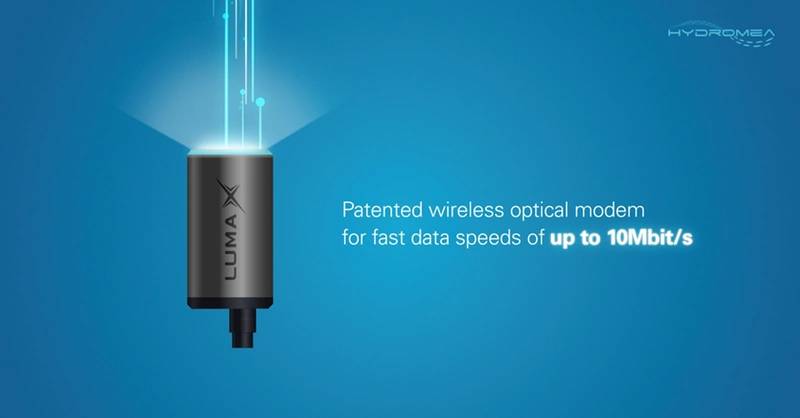 Image courtesy Hydromea