Kraken Robotics Supplies High-Resolution Seabed Mapping Sonar Solution to Australian Navy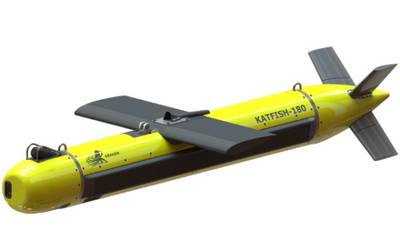 Canadian marine robotics company Kraken Robotics said Monday it had supplied high-resolution seabed mapping sonar equipment to the Royal Australian Navy.
Kraken delivered its KATFISH high-speed high-definition seabed awareness solution in Q2, and recently completed system integration and sea trials in Cairns, Australia.
Kraken expects to provide additional in-service support including training, spares and operational support.
"Continuing to build off successful KATFISH deliveries with various NATO navies, this represented Kraken's first KATFISH system sale in the Asia-Pacific region," Kraken said.
"This system delivery follows the results of a successful in-country demonstration of KATFISH for the Royal Australian Navy in Q1 of this year. Kraken's team worked in concert with a local Australian survey company, to complete a 60km² feature detection survey that provided real-time ultra-high-resolution imagery and bathymetry of the seafloor along coastal waterways," Kraken said.