MTR100: CLIO Offshore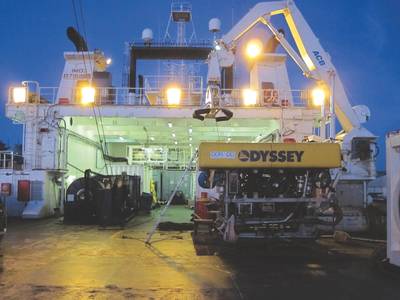 CLIO Offshore, a division of deep-ocean exploration company Odyssey Marine Exploration (OMEX), is focused on providing survey, ROV and recovery solutions for depths up to 6,000 meters. Commercial companies can now contract the team, tools and technologies utilized by OMEX via containerized packages designed for fast and efficient mobilization, driving operations from conceptual stages to completion.
Leveraging resources built and tested over the last 20 years by Odyssey, CLIO Offshore offers clients bespoke subsea services that deliver cost-effective solutions to meet individual requirements. From its suite of individual tools and services to supplement existing operations, through to a complete project delivery and management CLIO deliveries range from desktop studies to marine asset procurement, mobilizations, offshore executions and reporting.
Email: lshows@odysseymarine.com
www.cliooffshore.com/