Operators to Inspect Finland-Estonia Gas Pipeline for Possible Leak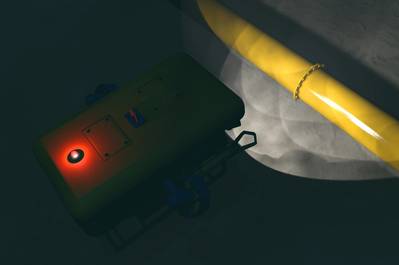 Preparations were underway to inspect a subsea gas pipeline connecting Finland and Estonia after a sudden drop in pressure was detected, Finnish gas system operator Gasgrid said on Monday.
The Balticconnector link was shut early on Sunday on concerns that gas was leaking from a hole in the 77-kilometre (48 miles) pipeline.
The operator said it could take months or more to repair if a leak is confirmed.
Gasgrid and Estonian partner Elering on Monday were preparing to survey the seabed structure to identify the exact location and cause of the outage but a conclusion could still be days away, a spokesperson for the Finnish company said.
The pipeline between Inkoo in Finland and Paldiski in Estonia crosses the Gulf of Finland, an arm of the Baltic Sea that stretches eastwards into Russian waters and ends at the port of St Petersburg.
In 2022, the larger Nord Stream gas pipelines which cross the Baltic Sea between Russia and Germany were damaged by explosions that authorities have said were deliberate acts of sabotage.
The Balticconnector, which can work in either direction, was transporting around 30 gigawatt hours of gas per day from Finland to Estonia at the time of the incident, Gasgrid said.
The pipeline opened in December 2019 to help integrate gas markets in the region, giving Finland and the Baltic nations of Estonia, Latvia and Lithuania more flexibility of supply.
Finland last year leased a floating storage and regasification unit (FSRU) to receive liquefied natural gas (LNG), replacing supplies from Russia which were cut in the wake of Moscow's invasion of Ukraine.
Situated at Inkoo, the Exemplar FSRU vessel has supplied gas to Estonia via the Balticconnector.
Elering said there was no shortage of gas supply in Estonia as its customers were receiving gas from Latvia.
(Reuters - Reporting by Terje Solsvik; editing by Jason Neely)