USV Projects Awarded Funding Under US Dept of Defense Accelerator Program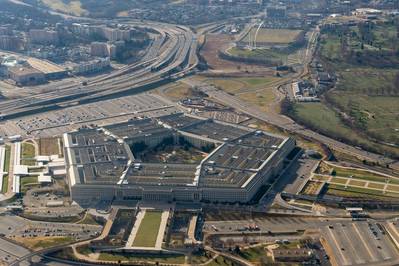 The U.S. Department of Defense announced the second set of projects to receive funding via the pilot program to Accelerate the Procurement and Fielding of Innovative Technologies (APFIT), including two unmanned surface vehicle (USV) projects.
The purpose of the APFIT pilot program is to expeditiously transition technologies from development into production, and to accelerate the fielding of those technologies to the warfighter. In FY22 $100 million was appropriated for APFIT, resulting in ten DoD programs each receiving $10 million to expedite their production and fielding.
Maritime Applied Physics Corp. was awarded $10 million for USV Range Extension using Beyond-Line-of-Sight Communications, and BlackSea was awarded $10 million to accelerate initial low rate procurement of USVs and supporting communication systems to enable beyond-line-of-site operations.
APFIT funding is helping to deliver war-winning capability 1-2 years earlier than scheduled, while contributing to the health of the US Industrial base through investments in small business and/or nontraditional defense developed capabilities, the Department of Defense said. Congress appropriated $150 million for APFIT in FY23.
"I am thrilled to see the increased support from Congress for the APFIT program," said Heidi Shyu, Under Secretary of Defense for Research and Engineering. "This flexible funding is helping to transform the way the Department quickly pivots to procure and field warfighting capability, across the military services and defense agencies.
"This pilot program is a critical tool to help us bridge the 'valley of death' and transition capabilities to the warfighter quicker than previously planned. The companies being funded will fill crucial capability gaps. Without APFIT funding, these capabilities could take years longer to field."