Proserv Restructures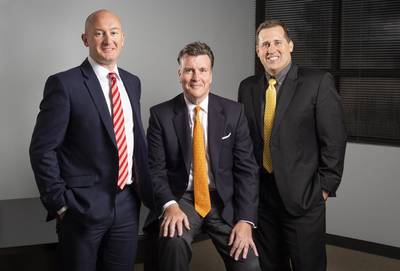 Controls technology company Proserv announced it has established two separate divisions as part of a corporate restructure plan.
The Aberdeen based firm was recapitalized by its new majority shareholders, Oaktree Capital Management and KKR, early in 2018, and Proserv's senior management team has spent the last 12 months drawing up a detailed strategic plan and technology roadmap for the next five years.
The new separate divisions, Proserv Controls and Gilmore, a Proserv Company, will sit under the umbrella of the parent company, Proserv Group, commonly known as Proserv, the company said on Tuesday.
Gilmore, a Proserv Company, a long-established Houston-based subcomponents manufacturer, is known for its control valves, while Proserv Controls will encompass a range of activities, including the Proserv subsea controls technology. Proserv Controls will also incorporate the firm's global topside, IWOCS, measurement and sampling offerings, in addition to its renewables business.
The corporate realignment sees David Currie step up to Group CEO of Proserv, while Davis Larssen, who has undertaken several senior posts at Proserv over the past decade, becomes the CEO of Proserv Controls. Both will remain based at the company's headquarters in Westhill, Aberdeen.
David Nemetz, who has more than 20 years' experience in the industry, recently joined Proserv and he will head up Gilmore, a Proserv Company as President, based at its Houston facility.
Speaking of the firm's realignment, Currie stated, "The key message coming out of this decision is that we have restructured our business for growth. We are now cash positive, ready to invest and we also have a great opportunity to focus on our core abilities.
"Proserv's strength lies in its talent, innovation and technology and these have underpinned and guided our future strategy."
With the restructuring coming into effect on October 1, Currie commented that Proserv Controls and Gilmore, a Proserv Company have both outperformed profitability and revenue targets across the past year.
Larssen said, "I am proud to lead a division incorporating a broad range of established capabilities, and future potential, across the subsea, topside and renewables sectors.
"Moving forwards, as a strategic goal, we want to define and lead controls technology in the energy market, improving the performance, integrity and uptime of our clients' infrastructure."
Larssen highlighted the expansion plans in place for Proserv Controls, including the targeting of new geographic markets.
Nemetz said, "Our team in Houston is delighted about the relaunch of the Gilmore brand. We have a heritage stretching back almost 60 years in the development of hydraulic pressure control valves.
"We have considerable technical expertise and our goal is to harness this, backed by our strong industry reputation for reliability, to expand our offering in our current markets and use our wide experience to potentially move into new ones in the future."
Nemetz said the division has recently received approval to construct a multimillion-dollar testing qualification lab to bolster its research and product development.