JDR to Provide Inter-array Cables for 30MW Floating Offshore Wind Project in Mediterranean Sea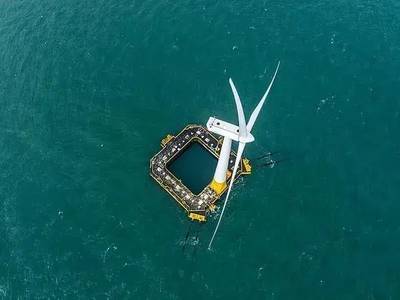 Subsea cable maker JDR Cable Systems has won a contract to deliver, test and terminate the 66kV dynamic inter-array cables (IAC) for Qair's 30MW floating offshore wind project Eolmed in the Mediterranean Sea, offshore France.
The floating wind project, located 18km off the coast of Gruissan and Port-La Nouvelle in the Occitanie region, will be connected to the French Electricity Transmission Network (RTE), providing approximately 100 million kWh per year of power.
The Eolmed, operated by Qair, with partners TotalEnergies and BW Ideol, will feature three wind turbines anchored to the seabed in a water depth of 60 meters. The project reached the final investment decision in May 2022.
JDR will design and manufacture the 66kV dynamic cables, with the cable cores being produced at its parent company TFK's Bydgoszcz plant in Poland.
The assets will be transported for final assembly and testing at JDR's facility in Hartlepool, UK.
Bourbon Offshore Gaïa will transport and install the cables and accessories between the 10MW floating wind turbines and Eolmed floating electrical hub.
Once the cables have been installed, JDR's teams will be on-site to test and terminate the IAC system. The manufacture and delivery of the cables will be completed in the second half of 2024. JDR did not share information on the value of the contract.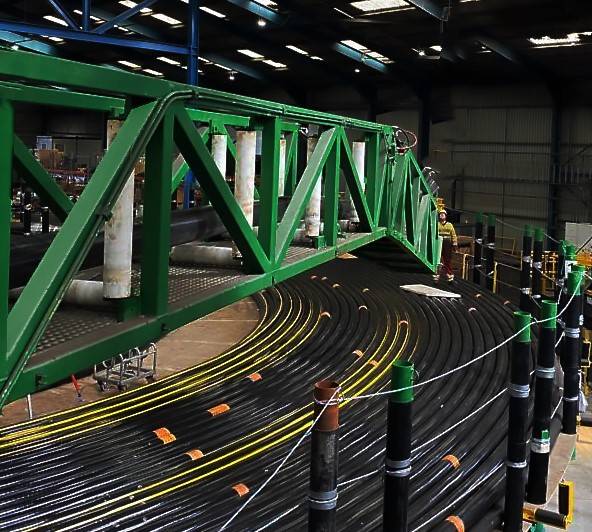 Credit: JDR
---