CGG Releases Gulf of Mexico Carbon Storage Study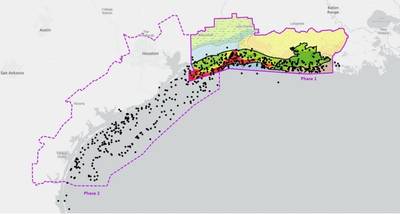 French seismic data specialist CGG has announced the delivery of the eastern phase of its GeoVerse Carbon Storage Gulf of Mexico Study and the start of the westward extension of the study.
Both phases of the project, supported by industry funding, are available for license now with final products for the westward expansion phase available in Q1, 2024, CGG said.
According to CGG, these studies provide an accurate, unique, and independent map-based assessment of carbon storage opportunities coupled with a desktop-ready well database and web-based visualization dashboards for informed and rapid decision-making.
Dechun Lin, EVP Earth Data, CGG, said: "CGG continues to expand its GeoVerse portfolio of expert-driven and data-rich screening studies. This newly released study that spans the Texas and Louisiana gulf coast provides critical subsurface information to accelerate exploration for suitable carbon storage sites in this promising region."