Sulmara Executes Long-term Call Off Order for Second WAM-V 16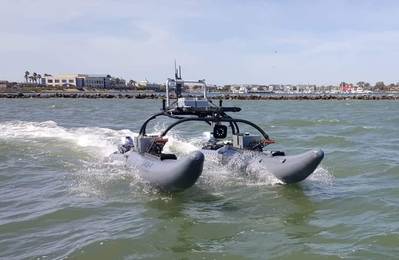 U.S. based marine technology company Ocean Power Technologies, Inc. (OPT) announced that Sulmara Subsea has executed a long-term call off order for a WAM-V 16 autonomous surface vehicle (ASV) within its existing master service lease agreement with OPT.
This marks the second WAM-V 16 ASV that Sulmara has leased from OPT.
The WAM-V ASV is an uncrewed surface vehicle that delivers high-performance results for a range of offshore applications, including geophysical surveying, environmental monitoring, maritime security, and marine infrastructure inspections. The technology and design of the WAM-V enable efficient data collection and safe operations, contributing to a sustainable offshore energy industry.