Cellula Robotics Starts Trials for Its XLUUV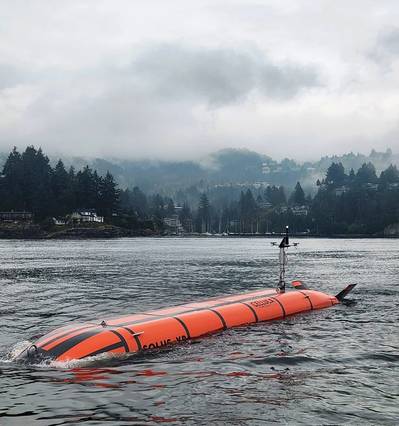 Canadian marine technology company Cellula Robotics announced it has commenced sea trials of its Solus-XR extra large unmanned underwater vehicles (XLUUV), signifying a key step in the company's development of its long range hydrogen fuel cell powered autonomous underwater systems.
Building upon the foundation of Cellula's preceding Solus-LR, the Solus-XR XLUUV is the largest UUV ever developed in Canada. Featuring environmental friendly hydrogen fuel cell technology, the vehicle is crafted to attain unparalleled operational ranges, reaching 5,000 kilometers.
Through its port-to-port mission capability, Solus-XR removes the necessity for auxiliary support vessels, thus facilitating access to challenging and remote locations frequently encountered in Arctic sub-ice missions, Cellula Robotics said.
The initial sea trials off the coast of Western Canada are designed to evaluate surface performance and autonomy, offering an opportunity to assess the vehicle's capabilities in real-world maritime conditions. Later demonstration missions planned for 2024 will showcase the full spectrum of the Solus-XR XLUUV's capabilities in real-world scenarios.
"This momentous achievement is a testament to Cellula's enduring commitment to innovation and excellence," said Adrian Woodroffe, Director of Business Development at Cellula. "Through strategic partnerships and tireless dedication, the company has transformed a vision into reality with the development of the Solus-XR XLUUV, a cutting-edge testament to the future of maritime security."