Corals Make Light Work of Photosynthesis Despite Lack of Sunshine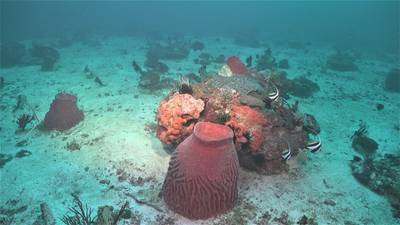 New Curtin University research has found reef-building corals living deep underwater off the coast of Western Australia's Kimberley region survive despite a lack of sunlight by kicking into 'photosynthesis overdrive' to enhance their ability to gain energy from sunlight and by upping their intake of microorganisms.
The study was done at Ashmore Reef Marine Park and focused on largely unexplored deepwater mesophotic coral, which live between about 30m and 150m deep, a zone where the limited amount of light is challenging for corals, which obtain most of their energy from the sun.
Lead author Amy Carmignani, who completed the research as an Honors student within Curtin University's Coral Conservation and Research Group, said, "We found at 54m depth, only one percent of the surface light was available likely due to the rich phytoplankton community present in the mesophotic zone at Ashmore Reef, which is common for the eastern Indian Ocean region. Three of the five coral species examined were still able to meet their daily energy requirements via photosynthesis, which indicates that these species have a remarkable ability to efficiently use the low amount of light available. The remaining two species obtained most of their nutritional requirements by increasing the amount of filter feeding undertaken."
Research co-author Dr Zoe Richards from the Curtin School of Molecular and Life Sciences, said, "The study reveals the amazing adaptive ability of mesophotic corals, which are largely unstudied but interest in these ecosystems is growing for their role as possible refuges for coral species threatened by climate change in shallower waters. The results highlight that the way corals receive and recycle nutrients is species-specific. Understanding how different species survive in different environmental conditions is crucial for managing the conservation of coral reef, particularly given the threat of climate change."
The study was conducted as part of the Schmidt Ocean Institute's 2021 expedition to Ashmore Reef, on board the research vessel R/V FALKOR in collaboration with the Australian Institute of Marine Science and the Western Australian Museum. Samples were collected by a remotely operated vehicle named Subastian.
Published in Frontiers in Marine Science, the research is titled 'Levels of Autotrophy and Heterotrophy in Mesophotic Corals near the End Photic Zone'.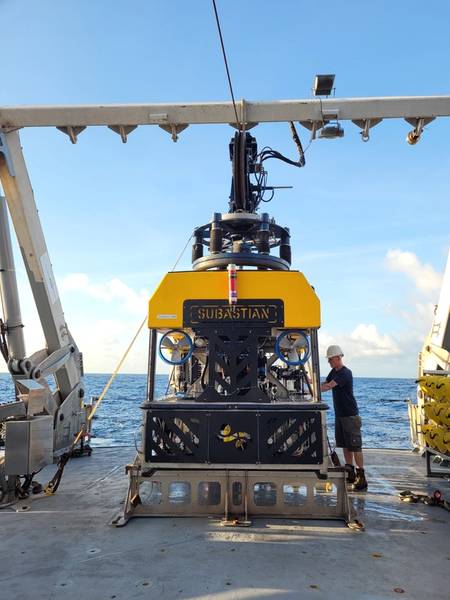 ROV Subastian (Photo: Amy Carmignani)