UK Firm's Decommissioning Tech Cuts Through Congo Offshore Project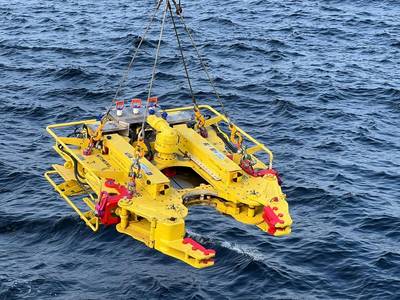 UK-based Decom Engineering firm said Thursday that its specialist cutting technology had been successfully deployed on a decommissioning project offshore West Africa.
Decom, an R&D specialist focusing on the design and fabrication of cutting solutions and innovative decommissioning equipment, deployed its C1-24 chop saw in water depths of up to 1,050 meters as part of an operation to recover a jumper connector on behalf of TotalEnergies in the Gulf of Guinea, offshore the Democratic Republic of Congo.
The work scope included the cutting of the insulated 6" Duplex flowline at each end of the jumper, with the chop saw deployed by ROV with hot stab capability and using a Tungsten Carbon Tip blade with an average cutting time of 1 hour 15 minutes.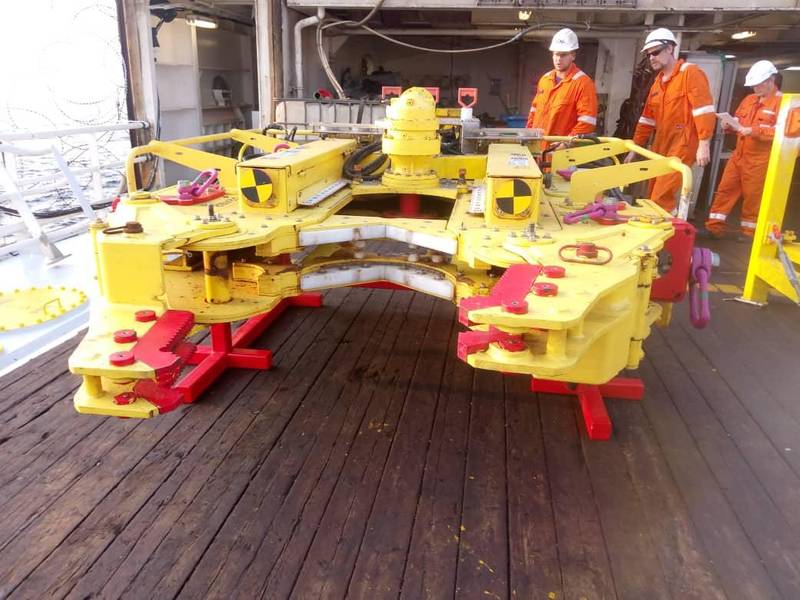 ©Decom Engineering
"The Congo project follows other successful workscopes on behalf of major oil and gas operators and contractors, including workscopes in the North Sea, Mauritania, Norway, and Gulf of Thailand," the company said, with bases in Aberdeen and Belfast, said.
The C-1 chop saw range is certified for use in water depths of up to 2,000 meters, has multiple buoyancy options, hot stab integration, blade reverse capability, and bespoke customization capabilities.
The company said it was expanding its C1 chop saw range with the development of a new model which will be capable of cutting piping infrastructure of up to 46" in diameter.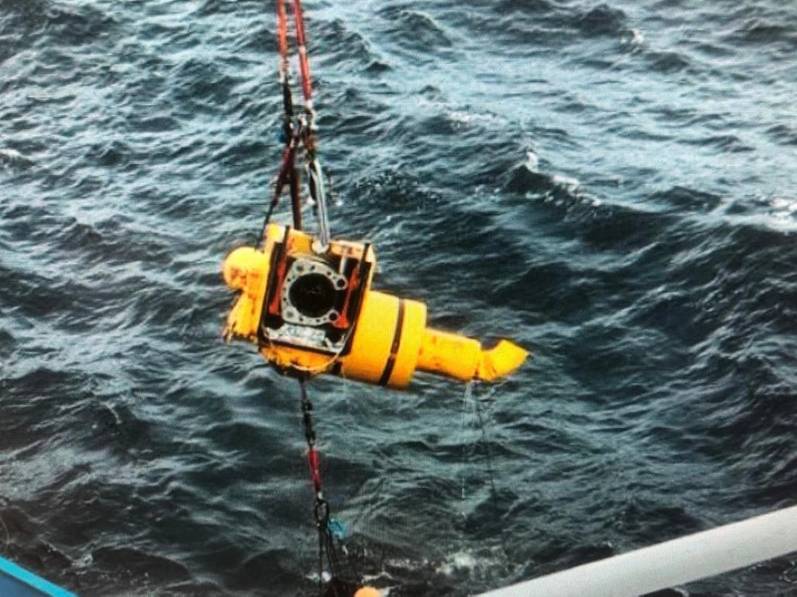 Recovery of jumper connector ©Decom Engineering