OEG Energy to Buy Dutch Offshore Services Firm Bluestream Offshore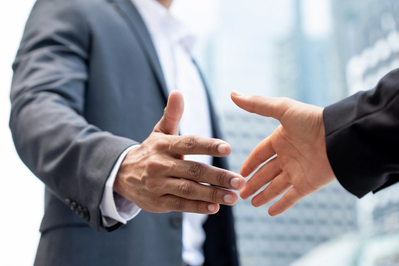 Offshore solutions firm OEG Energy Group Limited said Monday it had agreed to acquire Bluestream Offshore, a specialist in subsea and topside services based in the Netherlands, for an undisclosed consideration.
Based in Den Helder, Bluestream is an offshore contractor providing specialist technical services above and below the waterline to a roster of blue-chip clients within the energy sector.
According to OEG, Bluestream has a turnover in excess of €55 million executed through an employee base of around 55 people and more than 300 offshore subsea and topside specialists.
"They are highly skilled in surface supplied diving, Remotely Operated Vehicles (ROVs), working at height, rope access, and Unmanned Aerial Vehicles (UAV) providing clients with tailored solutions during the installation, maintenance, and decommissioning of their offshore assets. In addition, Bluestream has an inhouse research and development department, aiming to continually increase the quality of its services most recently focusing on developing innovative and cost-saving solutions for the renewable industry," OEG said of Bluestream offshore.
"The acquisition will increase OEG's subsea and topside capabilities while expanding its operating footprint to be able to pursue further opportunities in the growing offshore renewables industry in Mainland Europe through Bluestream's existing strong reputation," OEG said.
The transaction is expected to close in the late fourth quarter of 2023 subject to receipt of regulatory approvals
John Heiton, OEG's Chief Executive Officer said, "We are delighted to welcome Bluestream Offshore to the OEG Group. This value-accretive and strategically complementary acquisition will further strengthen OEG's service offering and operating footprint in the growing European offshore energy market. This is in line with our strategy to make value-enhancing acquisitions to position OEG as the leader in the provision of mission-critical services and solutions supporting the energy transition."
Rolf de Vries, Managing Director of Bluestream, said: "Becoming part of OEG Group and leveraging its global footprint will help Bluestream increase the value proposition to the offshore energy market. Both OEG and Bluestream share the same values and commitment to provide the highest quality services possible with the health and safety of our colleagues, clients and environment as a core priority. OEG has done a great job of establishing itself as a valued partner in the supply chain for offshore wind, and this merger will further enhance that status and open up new opportunities for the Group within the growing European offshore renewables industry."