US Navy to Evaluate Kraken's AquaPix MINSAS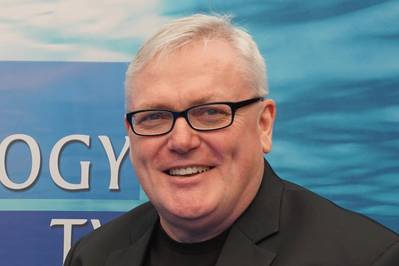 The U.S. Navy will evaluate Kraken sensors for man-portable autonomous underwater vehicles (AUV) under a recently awarded $900,000 contract.
Canadian-based Kraken Robotics Inc. announced Monday that its subsidiary Kraken Robotic Systems Inc. has been selected by the U.S. Office of the Secretary of Defense, Comparative Test Office, to participate in a Foreign Comparative Testing (FCT) program in support of a U.S. Navy Program of Record managed by the Naval Sea Systems Command, EOD Program Office. The FCT is designed to test selected foreign technologies as evaluated by U.S. military operators, with a view to future procurement.
Under this contract, Kraken will integrate its AquaPix MINSAS sensor on a man-portable AUV owned by the U.S. Kraken's AquaPix MINSAS synthetic aperture sonar (SAS) sensor is currently offered in the MINSAS 60, 120, 180, and 240 configurations and has been traditionally integrated to medium- and large-size AUVs and towfish. As part of this FCT contract, Kraken will optimize the MINSAS 60 sensor making it better suited for small, man-portable AUVs while offering a significant increase in capability and performance for man-portable platforms.
The U.S. Navy and its allies continue to invest in man-portable AUVs, which today utilize a range of sonar technologies and make up the largest deployment of all AUV classes worldwide.
Karl Kenny, Kraken's President and CEO said, "We are very pleased to be awarded this FCT contract as this represents a truly significant opportunity for Kraken. The competition for FCT awards is fierce and only a few projects each year that meet the strict criteria are selected. An acceptable FCT project must have a high technology readiness level, which means that research and testing must have already been completed, and the capability has already been proven in a setting similar to what will be encountered in real-world operations. We believe this initial contract will further prove our MINSAS 60 is a reasonably priced, high-performance sonar upgrade path for existing man-portable AUVs as well as new builds."