Experts Raised Safety Concerns About Missing Titanic Submersible in 2018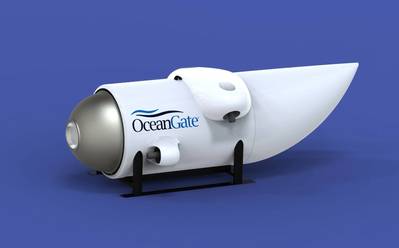 Experts raised safety concerns in 2018 about the submersible vessel that has been missing since Sunday, when it descended with tourists on a deep ocean journey to view the wreckage of the Titanic.
The pilot and four passengers are aboard and the available oxygen on the vehicle has been forecast to run out by Thursday morning.
The Titan submersible is a 22-foot (6.7-meter)-long vessel operated by Everett, Washington-based OceanGate Expeditions. It first made a voyage dive to 4,000 meters (13,100 feet) in December of 2018, according to the company's website, and first dove to the site of the Titanic - about 3,800 meters beneath the Atlantic - in 2021. It planned to make 18 such dives this year.
But some industry experts and a whistle-blowing employee had worried about its safety, expressing concern that OceanGate opted against certifying the Titan through third parties such as the American Bureau of Shipping, a leading classifier of submersibles, or the European group DNV, an independent quality assurance and risk management company that sets standards for the design safety of underwater vehicles.
Will Kohnen, chairman of peer-review group Marine Technology Society's (MTS) committee on manned submersibles, addressed a letter dated March 27, 2018, to OceanGate founder and CEO Stockton Rush, who is piloting the missing vehicle. In the letter, Kohnen expressed what he said were widespread concerns about the Titan, and Kohnen said he later discussed the letter with Rush.
"There was a frank conversation. It was an adult conversation. And we agreed to disagree," Kohnen told Reuters on Wednesday interview, regarding his call with Rush.
The issue was not any single design flaw, but that OceanGate chose not to pursue the industry's recognized certification process for the submersible's design, fabrication and testing.
"Our apprehension is that the current experimental approach adopted by OceanGate could result in negative outcomes (from minor to catastrophic) that would have serious consequences for everyone in the industry," read the letter.
The letter came about after many submersible experts voiced concerns over the Titan during a three-day annual symposium, Kohnen said. He said he asked the MTS board to send the letter on behalf of the entire society, but the board declined.
"I stand by the letter and all the sentiments of our members that were worried," Kohnen said. "There's no joy in saying, 'Boy, we were hoping this wasn't going to happen.'"
OceanGate, ABS and DNV did not immediately respond to Reuters requests for comment.
Kohnen credited OceanGate with notifying passengers about Titan's experimental nature. In November, CBS News aired a report from a journalist who read the waiver he had to sign before going on Titan that identified it as "an experimental submersible vessel that has not been approved or certified by any regulatory body which could result in physical injury, emotional trauma or death."
Employee blows whistle
On Jan. 18, 2018, OceanGate employee David Lochridge forwarded to the company's leaders an engineering report he had authored that was critical of OceanGate's research and development process for the Titan, according to lawsuits Lochridge and OceanGate filed against one another that year.
In particular, Lochridge was concerned about the materials used in the hull and a lack of testing performed on the hull to measure its ability to withstand the intense pressures of deep waters.
The company called a meeting the next day to discuss Lochridge's concerns, according to the lawsuits. At the conclusion of the meeting, Lochridge stated he could not accept OceanGate's design decisions and would not authorize any crewed voyage without further testing. He was then fired.
OceanGate filed a lawsuit against Lochridge in June and July of 2018 alleging he had discussed confidential information with at least two other people. Lochridge countersued in August 2018, denying that and claiming that OceanGate's lawsuit was an effort to discourage "whistleblowers from coming forth with quality control issues and safety concerns that threaten the safety of innocent passengers."
OceanGate did not respond to requests for comment. Lochridge, through his lawyer, said he had no comment. Kohnen said his letter was not based on Lochridge's complaints.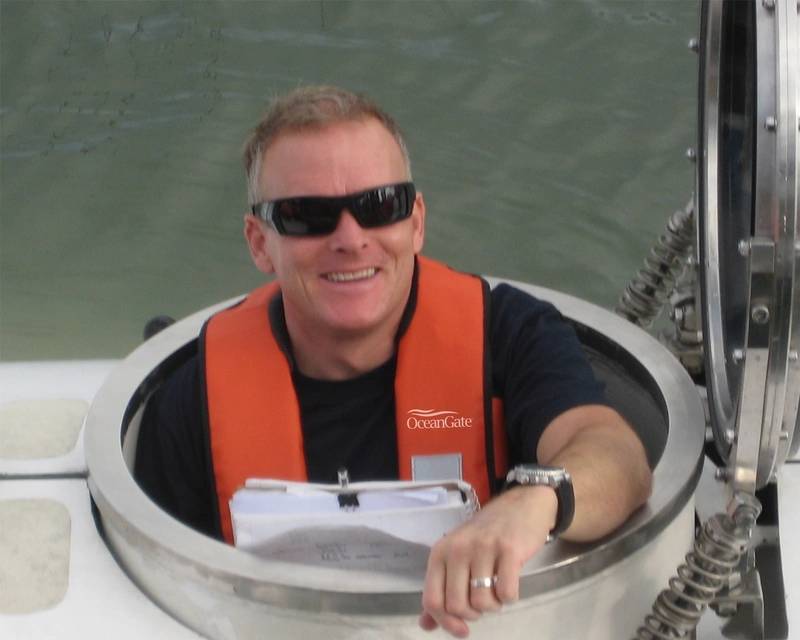 David Lochridge (File photo: OceanGate)
(Reuters - Reporting by Daniel Trotta, Brad Brooks and Rollo Ross; Editing by Donna Bryson, Rosalba O'Brien and Muralikumar Anantharaman)