Fugro Wins Survey Deal for Gas Field Project Offshore Brunei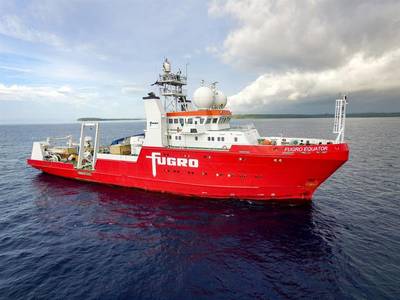 Dutch offshore survey firm Fugro said Wednesday it had received a "sizeable" contract from Petronas Carigali Brunei, for the Kelidang Cluster gas field development project.
Under the contract, Fugro will carry out various site characterization surveys to support the front-end engineering design for offshore production facilities and the pipelines to prospective buyers onshore.
A geotechnical drill and autonomous underwater vehicles will be used, among other things, to collect geotechnical and geophysical data.
The majority of the work will be executed during 2023 in different phases.
The Kelidang Cluster development consists of two fields, Keratau and Kelidang North-East located offshore Brunei Darussalam.