Fugro's ROV Training Course Gets IMCA Approval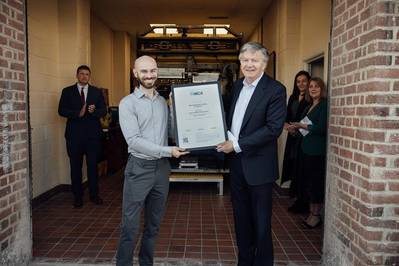 Fugro's remotely operated vehicle (ROV) introductory training course has received International Marine Contractors Association (IMCA) approval in what has been described as a 'world-first endorsement.'
According to Fugro, the IMCA approval ensures that only appropriately trained and competent individuals enter the ROV industry, helping to maintain high safety standards and quality services to clients.
"Participants will have the opportunity to attend the course in person at Fugro's recently opened ROV Training Centre of Excellence – a part of the Fugro Academy Training Centre in Plymouth. The comprehensive training program is designed to provide participants with a strong foundation in the ROV industry, covering a wide range of topics, including the history and development of the ROV industry, safety, environmental considerations, and hazard management," Fugro said.

Fugro said in a press release that, meeting IMCA requirements, all new trainees must have a suitable educational background and a minimum of three years' work experience in a relevant field before joining the course.
"This ensures that participants have a strong foundation and the necessary industry-specific knowledge to succeed in the program. Additionally, all trainees must pass a written exam and complete all course modules to obtain certification. By adhering to these rigorous standards, Fugro ensures that its trainees receive the highest quality education, preparing them to become competent and successful professionals in the ROV industry," Fugro said.
Allen Leatt, CEO of International Marine Contractors Association (IMCA) said: "We're delighted to have worked closely with Fugro to introduce the first IMCA-approved ROV training course. Remote operations are increasingly important to the offshore sector, and our curriculum has been developed to ensure all new technicians are firmly grounded in the basics of the industry, prior to more advanced and practical training. It establishes a verifiable standard which improves safety in our sector, and we hope others around the world will be inspired by Fugro's approach."
Cody Webb, Fugro's Global Head of Technical Training and Competence said: "We are proud to have received IMCA's approval for our ROV introductory training course. This accreditation reinforces our commitment to providing high-quality training programs that meet industry standards and ensure that professionals are equipped with the necessary skills and knowledge to succeed."