Makai Studies Seawater Air Conditioning in the Caribbean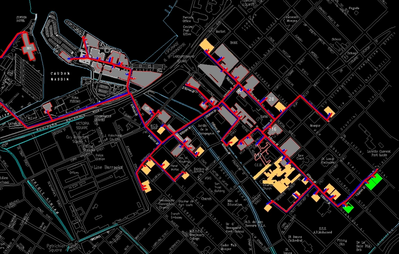 Makai Ocean Engineering has completed a feasibility study of a district cooling system that uses deep cold seawater, known as seawater air conditioning (SWAC).
The study was commissioned by CAF - Development Bank of Latin America, with co-financing from the Agence Française de Développement (AFD) and used Makai's recently upgraded district cooling software. Eight locations in the Caribbean were analyzed for SWAC development, which were then down-selected to two sites considered to be most promising: Montego Bay in Jamaica, and Puerto Plata in the Dominican Republic.

SWAC is a district cooling technology that uses deep cold seawater for cooling that can be as cold as 5°C or 41°F, even in the tropics. SWAC replaces the chillers used in conventional A/C systems that serve large buildings such as hotels, greatly reducing their electrical consumption and costs of cooling. The benefits of SWAC include:
Large energy savings: approaching 90% compared to conventional A/C.
Low, stable operating costs: almost entirely independent of volatile energy prices.
Proven technology: deep seawater systems have operated for over 28 years continuously.
Environmentally friendly: reduced greenhouse gas emissions, fuel, and water consumption.
Secondary uses: cold, nutrient-rich seawater is available for other applications.

To determine the relative economic value of SWAC versus conventional A/C, Makai has developed a sophisticated computer model, called the Makai Economic, Thermal, and Hydraulic Optimization and Design software, or METHODTM software. The software uses an economic analysis method to fairly compare two alternative energy systems with different capital and operating costs. This enables an "apples-to-apples" comparison of SWAC versus an equivalent conventional A/C system.METHODTM includes accurate costs for the offshore seawater pipes that are derived from real construction projects – these are necessary to get an accurate project cost, and are something only a firm with significant offshore pipeline construction experience can offer.

CAF's recent feasibility study evaluated eight sites for SWAC and then produced two conceptual designs and cost estimates at the most economically attractive locations. The results suggest that SWAC development is likely to be economically attractive in these two locations. Makai presented results at the first Caribbean deep seawater cooling conference, in Santo Domingo in November 2014, organized by CAF. A newly released report summarizing the findings is available upon request.



• Caribbean • Dominican Republic • energy systems