Ocean Power Technologies Secures $1.6M Order for WAM-V 16 USVs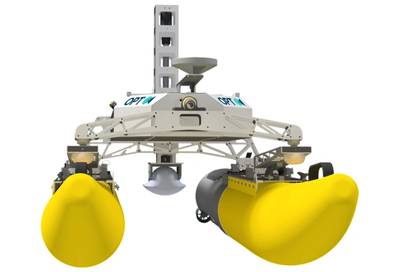 Ocean Power Technologies, Inc. said Tuesday it had received an additional volume order from Sulmara, an offshore services firm, of WAM-V 16 uncrewed surface vehicles (USVs) "making this the largest single order of WAM-Vs to date."
"The order, valued at $1.6 million, underscores OPT's commitment to providing innovative and sustainable solutions for the offshore industry. Due to demand, production is already underway to support and will allow for revenue recognition this fiscal year," OPT said.
According to OPT's website the VAM-V 16 USVs are suited for small to medium marine data collection projects
"The WAM-V 16, known for its unparalleled versatility and exceptional performance, will enable Sulmara to continue to redefine the way that marine data is collected. Designed to adapt to various marine environments and applications, the WAM-V 16 offers unmatched reliability, maneuverability, and modularity that empowers remote marine operations like never before," OPT said.
Sulmara will use the WAM-V 16 in various subsea applications, including hydrographic survey, remote inspections, UXO detections, and environmental monitoring, across many markets, including global offshore wind development.
"Our investment in a fleet of bespoke WAM-V USVs is marking another pivotal step in our ongoing mission to decarbonize the offshore industry," commented Sulmara's COO, Carlo Pinto. "This strategic move not only demonstrates our dedication to environmental sustainability but also consolidates our role as an industry pioneer in adopting innovative solutions.
"The collaboration with OPT is proof of their unwavering support and alignment with our environmental and forward-thinking goals. Together, we aim to pave a greener path forward for the offshore sector."