OEG Offshore Buys Subsea Cable Industry Specialist Pelagian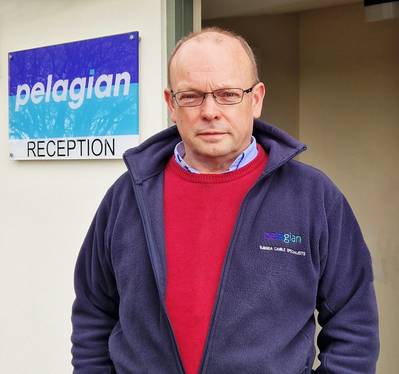 OEG Offshore has acquired Pelagian Ltd, a company that provides consultancy, engineering, and installation management services to the subsea cable and offshore renewable energy industries.
"Pelagian Ltd is an established UK-based company with over 20 years of experience in the subsea cable industry. Their worldwide expertise in the provision of subsea cable construction services makes them a valuable asset for OEG Offshore," OEG Offshore said.
OEG said that the acquisition of Pelagian would make it better equipped to support the cable sector across different end markets, including telecommunications and interconnections, as well as offshore wind.
OEG Offshore CEO, John Heiton, said: "We are excited to welcome another expert business to the OEG family. Their experience in the subsea cable industry will be invaluable to us as we continue to expand our services in the offshore renewables sector. This acquisition is a strategic move for us, and we look forward to working with Pelagian to provide our clients with innovative and reliable subsea cable solutions."
Wiltshire‐based Pelagian supports the full cable construction process from initial feasibility studies to route engineering, risk mitigation, permit acquisition and stakeholder liaison, cable route survey, cable installation project management, system testing and acceptance to through-life operations and maintenance.
The company employs 13 people and manages a global pool of contractors.
Peter Fisk, Managing Director of Pelagian said: "Pelagian possesses one of the most experienced cable consulting teams in the world and we can provide the glue across many components of the OEG Group, enabling a more cohesive offering to their various industries. As we hit our 20th anniversary as a respected service supplier we look forward to exciting growth as part of the OEG team."
Despite becoming a part of OEG Offshore, Pelagian will retain its distinct name, and Peter Fisk will continue to be its Managing Director.