Robosys Autonomy for New Survey USVs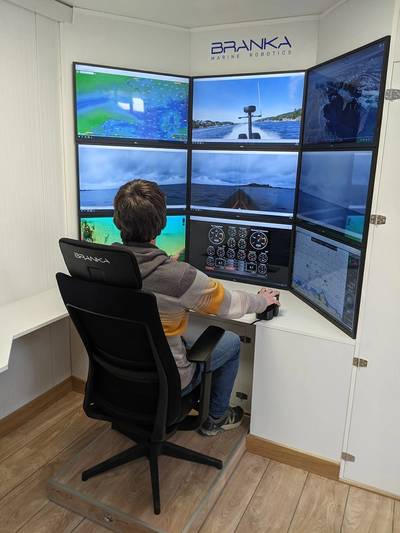 Robosys Automation received a contract award from BRANKA Marine Robotics of Spain for its Voyager AI Surveyor software to go on board Branka's solar powered, all electric drive, 6 Metre Oceanographic Survey USV, the Ranger 6.0 Electric.
The USV is due to complete build in April and to be fully operational by the end of June.
Voyager AI Surveyor software will be integrated aboard the Ranger and with the Branka advanced marine communications and control solution that includes an immersive user experience in a modular Remote Operation Centre.
The electric version of the Ranger is the latest in the line of its new range of oceanographic survey USVs. It is being developed for a marine science and technology center in Spain, to which BRANKA already delivered a smaller USV. The Ranger has a 100% electric propulsion with the capacity to generate its own energy through the proprietary photovoltaic encapsulation technology in composite that is integrated into the vessel's deck structure.
Robosys Automation will be providing the Autonomous Remote Control and the Autonomous Navigation, including Collision Avoidance, Obstacle Avoidance and Anti-Grounding. The USV is convertible into a hybrid power system and sees Robosys integrating and customising their software with a custom-designed steerable single electric drive system developed in-house by BRANKA. In addition, Robosys Automation is providing an alarm and monitoring system as well as integrated switch and relay control.