Jaia Robotics Receives NOAA SBIR Phase I Grant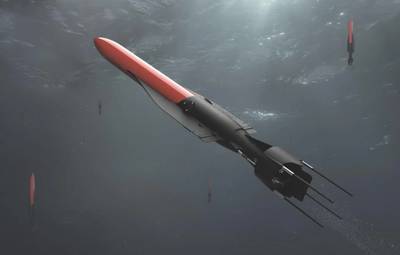 Jaia Robotics, an emerging maker of low-cost, micro-sized aquatic drones (JaiaBots), announced a $174,948 SBIR Phase I grant from the National Oceanic and Atmospheric Administration (NOAA). The Project is titled, "Sea Air Boundary Energy Transfer Measurements Using Micro-Sized UxVs".
Jaia will work with Jim Owens and his team at Nautilus Defense who will develop an instrumented parachute to support launching JaiaBots out of a P-3 SonoBuoy tube to collect Atmospheric Data. The JaiaBot will detach from the parachute to collect Sea Surface Data – including temperature, salinity, current vectors, wave heights and periodicity; and Sub Surface Data – including 100m profile dives, temperature, salinity, and sub surface current vectors.
"We are proud to be selected as one of 30 projects awarded SBIR Phase I funding this year, and plan to demonstrate project feasibility and apply for future Phase II funding in early 2024," said Ian Estaphan Owen, CEO and Co-Founder of Jaia Roboticss "This NOAA supported work will help Jaia to further ruggedize the vehicles to expand observation in a wider range of environments. The strategy of deploying multiple sensors over a survey area to collect synoptic data above and below the surface is a game changer in terms of speed of observation, and real-time dynamic understanding of the environmental changes occurring throughout the volume of ocean being observed. The low cost per JaiaBot finally makes this an affordable reality" continued Ian.