WFS Tackles Subsea Challenges with SIoT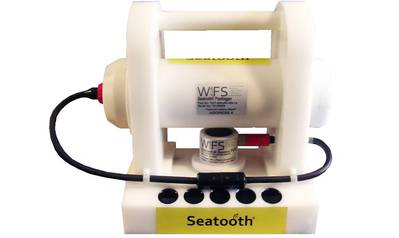 Technology to enhance operational effectiveness, while reducing risk and preventing interruption to pipeline production has been developed by Subsea Internet of Things specialist WFS Technologies.
The patented Seatooth PipeLogger is an integrated pipeline, umbilical, risers and flowlines temperature monitoring and data transfer solution that can provide real-time monitoring for offshore and subsea assets. It has been previously used to reduce the risk and operational costs associated with coiled tube fatigue, producing savings of over £1 million in one installation alone.
More widely, this technology can provide an innovative solution to challenges facing the wider industry, as it works to ensure the integrity of an asset's lifecycle and reduce its cost of ownership.
Moray Melhuish from WFS said, "We understand that real-time, operational data is vital for offshore asset owners seeking reliable ways to minimize or predict failure, while also maximizing efficiencies and uptime. This is particularly crucial for those operating in a largely maturing industry that suffers from a lack of connectivity and sensors in extreme conditions.
"With 70% of subsea assets already at or beyond design life, our technology can determine the potential for late-life extension and support wider asset management."