Kraken Receives $2.3 Mln from Ocean Infinity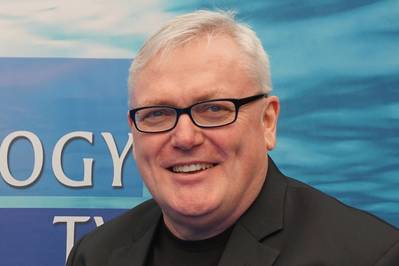 Kraken Robotics Inc. announced Tuesday it has received $2.3 million from Ocean Infinity from the exercise of 5,760,000 warrants that had been issued in connection with the company's private placement of units to Ocean Infinity in June 2018. The warrants expire in June 2021 and had an exercise price of $0.40.
Karl Kenny, Kraken's President & CEO said, "We are pleased with the exercise of these warrants by Ocean Infinity and the confidence they are showing in our strategic direction. We recently completed factory acceptance tests (FAT) at our German facility on the first battery units for Ocean Infinity. We expect initial battery shipments in March for integration into Ocean Infinity's autonomous underwater vehicles (AUVs)."
Oliver Plunkett, Ocean Infinity's President & CEO said, "We were pleased to witness the successful FAT of the first batch of Kraken's new batteries for our Hugin AUVs. These new batteries will provide significantly longer endurance missions, reduced number of launch and recoveries and flexibility for weather windows. In addition, Ocean Infinity's team of surveyors and data processors have been extremely impressed with the quality and resolution of the imagery from Kraken's synthetic aperture sonar (SAS). With Kraken's MINSAS sensors integrated on the Hugin AUVs, the ultra-high definition of the imagery provides an invaluable tool for identification of seabed targets and seafloor features."
Kraken also announced Tuesday that its Board of Directors has approved the issuance of 500,000 options to certain external consultants. These options will have a three-year term and the exercise price will be set at the company's closing stock price on the TSX-V on March 5, 2019.