New Multibeam Sonar Package Unveiled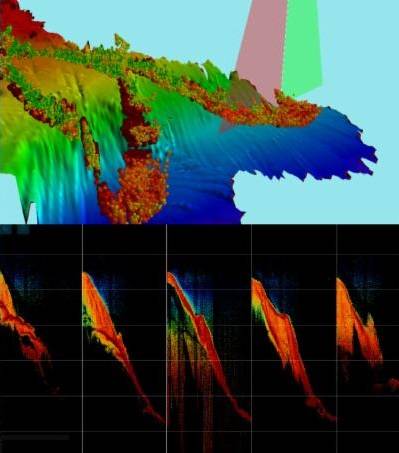 The new WASSP F3X professional multibeam sonar package developed by ENL Group, majority-owned by Furuno Electric Company, is designed for for fisherman and mariners who need the ability to see deep into the ocean.
The WMB4340 and WMB6340, both available from Furuno, provide superior target detection of fish in the water column, track fish targets deeper than ever before, and allow navigators and surveyors to map the seabed and structure below with confidence, the company said.
WASSP F3X penetrates the water in a 120˚ swath with 224 individual beams. Its higher output power provides a nearly 50% increase in depth capability from the previous WASSP F3. The 80kHz WMB6340 offers enhanced target detection and bottom mapping capability of over 850 meters depth, as well as its ability to detect the seabed at depths of over 1,000 meters.
The 160kHz WMB4340 is purpose-built for 2D/3D survey and mapping, and is able to generate accurate, detailed bathymetric contour maps down to over 500 meters. The WMB4340 creates color maps with a 120˚ port-to-starboard beam angle.
WASSP connects to the user's PC via the supplied "CDX" GUI (Graphical User Interface) software, with the added ability to interface directly with TimeZero Professional software. A series of sensors including a dedicated Satellite Compass and Inertial Motion Unit are also available. Additionally, all of the major accessories for the previous WASSP F3 version are compatible with these new models, including thru-hull fittings, keyboards, and licenses that expand upon the basic system capabilities. These optional licenses include plugins that enable evaluation of backscatter, water column analysis, tide table correction, and sidescan format for a clearer view of objects such as wrecks and rocks on the seafloor.