Trendsetter Engineering to Deliver Subsea Hardware for LLOG's Gulf of Mexico Project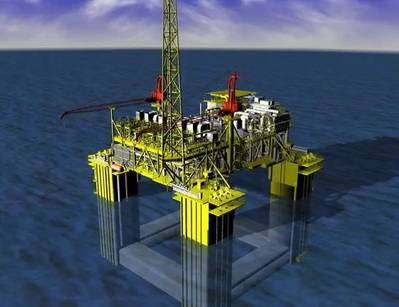 Trendsetter Engineering, a privately owned oil and gas service company based in Houston, said it had won a "significant" contract to provide subsea hardware for LLOG Exploration Offshore's Leon and Castile subsea developments in the U.S. Gulf of Mexico.
The fields will be developed using the Salamanca floating production facility.
Under the contract with LLOG, Trendsetter will design and manufacture the subsea production manifold featuring Trendsetter's TCS subsea connectors along with valves sourced from Advanced Technology Valve S.p.A. (ATV) in Colico, Italy.
Trendsetter also said it was supplying TCS connectors and ATV valves for the export tie-ins. The equipment is planned for delivery in early 2024. Trendsetter did not share details on the contract value.
LLOG in May 2022, announced the planned development of the Salamanca floating production facility to be used to develop the two offshore discoveries in the U.S. Gulf of Mexico.
It said at the time that the Salamanca is comprised of a "uniquely" designed Floating Production Unit ("FPU") that will be created from the refurbishment of a former GOM production facility that was previously decommissioned. At the time, it did not say which facility exactly it would use for the project.
However, information from World Energy Reports showed that LLOG would use the decommissioned Independence Hub production semi for the project.
"The unit, which was decommissioned in 2019 and has been in storage in Ingleside TX since, will be acquired from Genesis Energy for $40 million," WER said in its July 2022 FPS report.