C&C Underwater Search Team Locate Missing Aircraft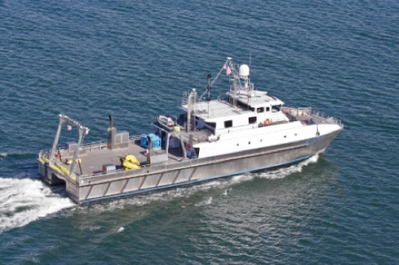 C & C Technologies, Inc. in co-operation with SEA Corporation, the Italian and Venezuelan Authorities, and Mr. Luca Missoni, confirm that two aircraft lost off the archipelago of Los Roques, Venezuela have been located and positively identified.

Search operations were conducted by the, R/V Sea Scout, C & C's purpose designed 134-foot aluminum hulled oceanographic catamaran vessel equipped with an Autonomous Underwater Vehicle (AUV). The AUV's sensor suite includes a Dual Frequency Chirp Side Scan Sonar, Chirp Subbottom Profiler, Multibeam Bathymetry and Imagery System, and a Camera Mosaicking System.
The first aircraft, LET L-410 aircraft (registration number YV-2081) found was lost in 2008 south of the archipelago of Los Roques, Venezuela, carrying fourteen passengers and crew from Caracas, Venezuela to Los Roques.
The second missing aircraft, BN2 Islander aircraft (registration number YV-2615) to be located was lost north of the island on January 4, 2013 carrying six passengers and crew, including fashion design CEO Vittoio Missoni and his wife Maurizia Castiglioni.
C&C said they were grateful to have been a part of this mission offering prayers and sympathies to the relatives and friends of those lost in the hope that their efforts may help bring some closure. Images of the downed planes are not being released out of respect for the victims and their families.



Image also courtesy of C&C Technologies


• C&C Technologies • Venezuela • search operations