LOTOS Petrobaltic Selects Saab Seaeye Leopard ROV for Subsea Work in Polish Oil Fields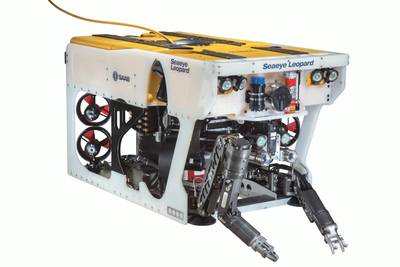 LOTOS Petrobaltic, part of ORLEN, has ordered Saab's Seaeye Leopard work-class ROV to service subsea infrastructure within Poland's B3 and B8 oil fields in the Baltic Sea.
"After evaluating other work vehicles on the market, LOTOS Petrobaltic chose the Seaeye Leopard for its versatility and ability to accommodate far more equipment options for a wider range of tasks. Current tasks include the comprehensive inspection of underwater structures, construction cleaning, cutting, dredging for inspection, basic support for head installations and support for diving teams," Saab Seaeye said.
The ROV will be equipped with a survey package to include multi-beam sonar, LIDAR and pipetracker.
Their current Leopard configuration includes a Sonardyne DVL/INS survey system, Sprint-Nav INS, Digital Edge recording and event system, five cameras including Kongsberg HD system, also a One Laser for video and measurement, Tritech Super Seaking sonar, a seven-function manipulator, Schilling Orion gripper, electric torque tool, rotary disc cutter, WeSubsea dredge system, FlexiClean cleaning tool, water jet system and caviblaster, Cygus ultrasonic thickness gauge, multiplex survey pod and tooling sled.

The Leopard package also includes a tophat tether management system (TMS), an 'A' Frame launch and recovery system (LARS) and a custom control cabin.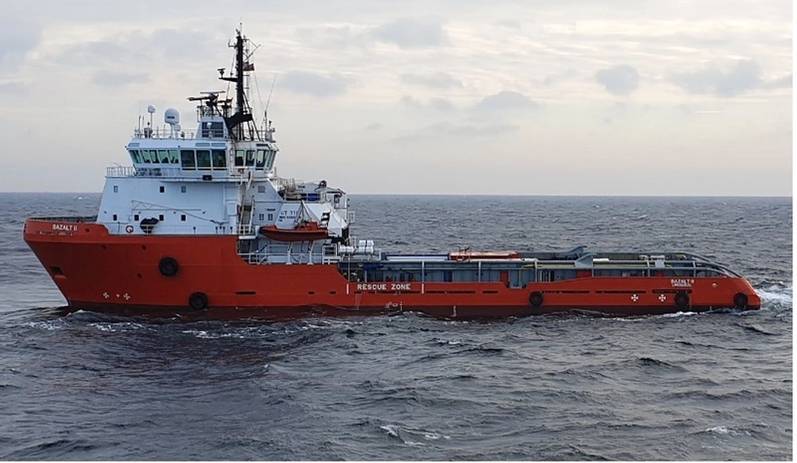 LOTOS Petrobaltic is preparing their supply vessel, Bazalt II, as a dedicated operational platform for the Leopard ©Saab Seaeye
At the same time, LOTOS Petrobaltic is preparing their supply vessel, Bazalt II, as a dedicated operational platform for the Leopard, including adapting it to receive the LARS system and the custom-configured control cabin, along with additional peripheral systems.
"The 3000m-rated Seaeye Leopard is the top-selling electric work vehicle of its class and the most powerful of its size in the world, enabling it to tackle large and complex work tasks previously performed by much larger hydraulic systems. At half the size of an equivalent hydraulic work vehicle, operators find the Leopard more agile and responsive and able to handle stronger currents and wave motion. It can also tolerate higher environmental temperature ranges and has a considerable acoustic advantage for survey work over hydraulic equivalents," Saab Seaeye said of its ROV.