Pascal Radue Takes the Helm as Executive VP at Nexans' Generation & Transmission Business Group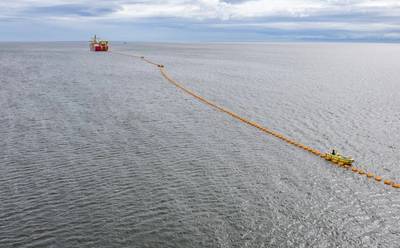 France-based power cable maker Nexans has appointed Pascal Radue as Executive Vice President, Generation and Transmission Business Group, effective from September 1.
Pascal Radue has more than 20 years of experience in leading international teams around the world and in a wide range of positions, including Project Management and General Management and Business Transformation.
"As Nexans aims to extend its momentum in offshore markets and interconnectors, especially in the US and Europe, Pascal Radue will actively contribute to the Group' s ambition to become a pure player in electrification worldwide," Nexans said.
Pascal Radue is from Switzerland, he holds a Master of Engineering (Hons) degree in Naval Architecture from Southampton University in the UK.
He started his career with Alstom Power in Belfort, France, in 2001. During his tenure with Alstom and later GE, Pascal held various leadership positions and most recently was the CEO of the GE Hydro business.
Radue will report to Chief Executive Officer, Christopher Guérin.
Christopher Guérin, CEO of Nexans, comments: "I am delighted to welcome Pascal Radue in our team. He is a leader that brings a wealth of international strategic thinking and an intense focus on execution and team building. He is deeply passionate about the Energy Transition and working in multicultural environments. Throughout his career Pascal has successfully led various global teams in growth and turnaround situations, while demonstrating his ability to establish strong relationships with customers and stakeholders. I am confident that he will quickly contribute to Nexans' continued momentum in the particularly strategic Generation & Transmission business."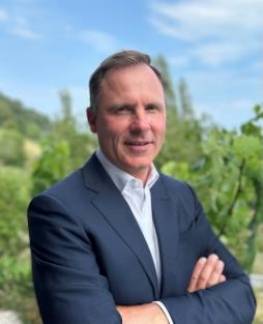 Pascal Radue - Credit: NexansPascal Radue, newly appointed Executive Vice President Generation & Transmission, says: "I'm delighted to join a company whose strategic vision and roadmap are particularly well aligned with the major challenges of the energy transition. I am thrilled to be part of the global Nexans team whose expertise and reputation is spoken of with highest regards throughout the Industry. I am looking forward to continue building on the existing foundation and use the established momentum to bring the Generation & Transmission business to fulfil our customer promises and further enable and accelerate the much needed energy transition."
---